The Children's Film Society of India will host an extension of India's largest children's film festival, the  NCFF , in Vizag from April 7 onwards. The three-day long film of an elaborate and spectacular entertainment will be inaugurated by our honourable Union Minister for Information and Broadcasting, Mr Venkaiah Naidu, at VUDA Children's Theatre. 40,000 students from Andhra Pradesh are ready to participate in the festival.
Our State Government has provided 12 screens in the city, which will have three shows a day. A total of 24 CFSI films will be screened during the fest. The festival will open with Shanu-The Optimist, a film produced by CFSI and directed by K.N.T.Sastry in 2016. Other films to be screened include Akkineni Kutumba Rao's Amulyam,a Telugu film and many other popular films such as Bandu Boxer,Bhago Bhoot,Chota Sipahi,Chutkan ki Mahabharat,Ek Tha Bhujang and lots more.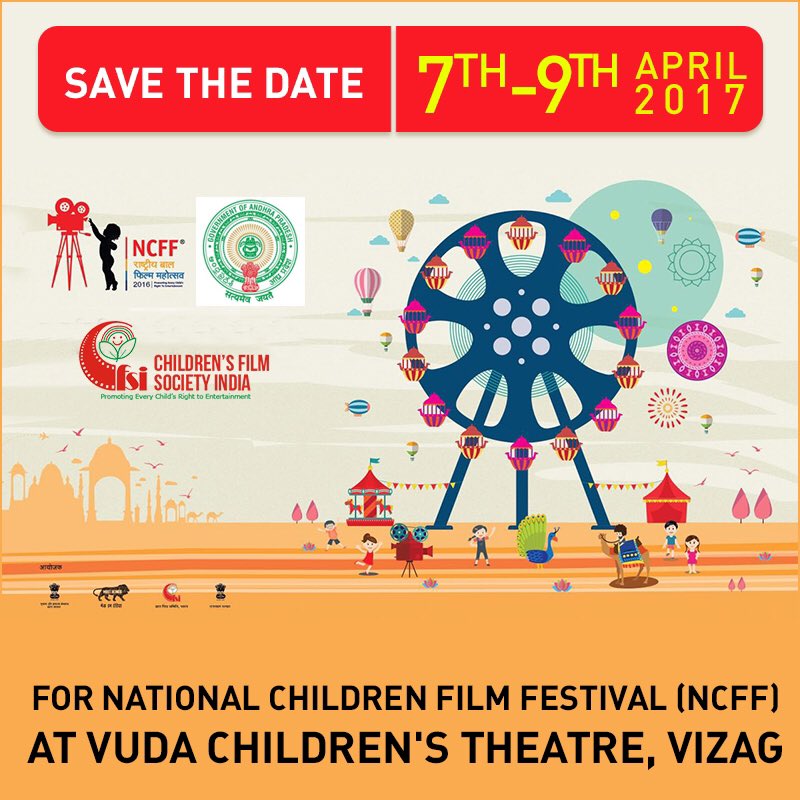 Dr Shravan Kumar is the CEO of the CFSI. He said, "NCFF is the largest children's film festival in India.It provides knowledge to a large number of children regarding quality and good entertainment". The first NCFF was held in 2014 in Delhi and then was held last year in Jaipur. Now, this extension is brought to Vizag.
"CFSI has also introduced Little Directors,a specially curated competition where kids are encouraged to shoot short films on mobile phones.All interested kids are invited, and selected films are screened during film festivals," said Dr.Shravan Kumar.